Shawn Worden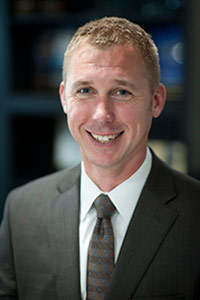 Attorney Shawn C. Worden, a native of Petoskey, Michigan, received his Juris Doctor from the University of Maine School of Law in 2003, where he served as Production Editor for the Law Review, and a Bachelor of Arts in Marketing from Michigan State University. Shawn became a summer associate with Smith Haughey Rice and Roegge in 2003, was invited back to join the firm upon graduation, and eventually made Shareholder. Shawn left Smith Haughey in 2010 and founded 360 Law with aspirations to build closer relationships with clients and interactions that would nurture education and advocacy. Shawn's continued dedication and success has earned him several awards and recognitions, including election as governor of the Grand Traverse-Leelanau-Antrim Bar Association (2008-10), employment as an adjunct professor for Ferris State University, selection to the National Trial Lawyers "Top 40 Under 40" (2012, 2013 and 2014) and the designation as a "Rising Star" by Michigan Super Lawyers (2010, 2013 and 2014)—an honor that recognizes the top 2.5% of all attorneys under the age of 40 in Michigan.
Admitted to Practice
State Bar of Michigan, 2004
State Bar of Maine, 2005
United States District Court for the Western District of Michigan, 2004
Practice Areas
Commercial Litigation
Personal Injury Litigation
Business & Personal Law
Municipal Law
Health Care Counsel
Estate Planning
Criminal Defense of all misdemeanor and felony charges
Property Law, including Real Estate and Landlord-Tenant
Driving-related issues, including DUIs and license restoration
Kelli J. Claxton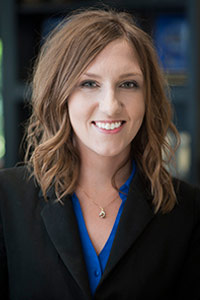 Attorney Kelli J. Claxton, a Traverse City native, received her Juris Doctorate from Michigan State University College of Law in 2013, where she earned a spot on the Dean's List, and a Bachelor of Arts in Political Science from the University of Michigan in 2009, where she earned many scholarships including the Michigan Merit Award, Michigan Competitive Scholarship, and the Robert R. Dale Scholarship. Before joining 360 Law in 2013, Kelli's legal experience included an internship with the local Circuit Court-Family Division, where she drafted Grand Traverse County Local Court Rule 3.800, Michigan Indian Legal Services, and with the Law Offices of Deborah LaBelle in Ann Arbor, where she assisted with the notable Michigan class action suit, Neal v. MDOC.
Outside of the office Kelli has been a volunteer of the Planning Board of the American Cancer Society's Relay for Life since 2006 and has held several Chair positions.
Admitted to Practice
State Bar of Michigan, 2013
United States District Court for the Western District of Michigan, 2014
Practice Areas
Commercial Litigation
Personal Injury Litigation
Business & Personal Law
Estate Planning
Criminal Defense of all misdemeanor and felony charges
Property Law, including Real Estate and Landlord-Tenant
Driving-related issues, including DUIs and license restoration